Creating Opportunities for Self-Sustainability
BACKSACK International (Be A Corporate Kid, Support A Corporate Kid) is a social enterprise designed to transform youth from passive to active participants in the fulfillment of their own dreams. It is based on the belief that the youth of today can contribute valuable ideas and innovative solutions to societal problems. Through collaborative mentoring, the youth can also serve as mentors in their own right and the industry professionals can help youth become entrepreneurs and, ultimately, the industry leaders of tomorrow.
If you were asked the question, what does the world need more of, what would you say? Perhaps your answer would be more love, more hope, or even more humanitarians. In a world where crime and hatred are so prevalent, what can be done to change the paradigm? And more specifically, how do we inspire young people to want to be a catalyst for impacting the world for the better?
A story shared by a successful person who is passionate about what they do can motivate a youth to make a positive impact in their community.
Many people cannot achieve their goals with the story that they currently have. We believe that hearing the stories of powerful leaders inspires and empowers our youth to dream, to become innovators and humanitarians. It teaches them, by example, how to create new, reality-based stories that inspire them to think about their future, their purpose in life, and move them to action. A dysfunctional story does not have to lead to a dysfunctional life.
Stories are how we think, how we make meaning of life. Call them schemas, scripts, cognitive maps, mental models, metaphors, or narratives. Stories are how we explain how things work, how we make decisions, how we justify our decisions, how we persuade others, how we understand our place in the world.
Everyone has a dream, everyone has a story!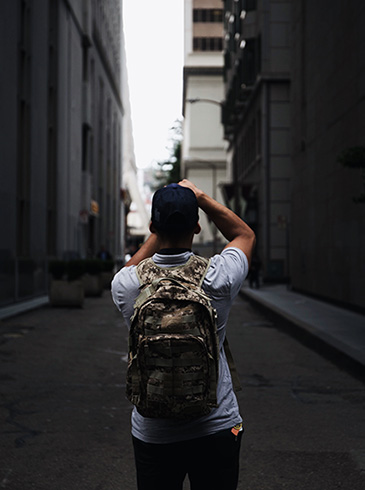 "They're gonna try to tell you no, shatter all your dreams. But you gotta get up and go and think of better things." – Mac Miller